Our annual pilgrimage to The Friars, the home of the Carmelites.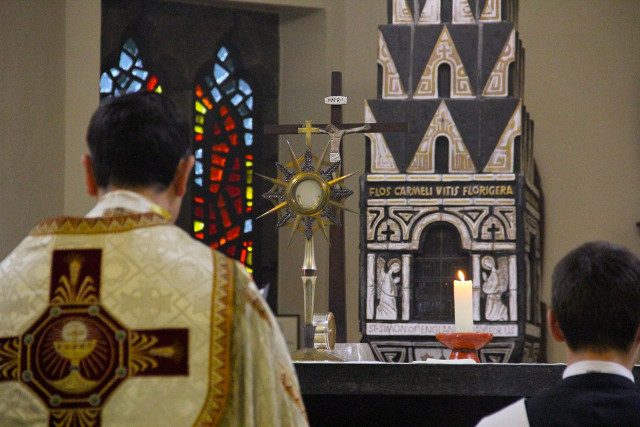 The original friary was established in 1242, and was (probably) the site of St Simon Stock's mystical vision of the scapular. Bought back by the Order from its secular owners in the 20th century, today the complex houses the Shrine which contains the Relics of St Simon Stock. Saturday, 27th October 2018.

There will be a Sung Mass at 1.30pm in the Relic Chapel and the day concludes with Vespers and Benediction at 4pm.

Included in the music for the Mass (supplied by Cantus Magnus, dir. Matthew Shellhorn) will be the UK premier and world prenier of pieces by Peter Kwasniewski:
Missa a cuatro voces (K, G, S, A) de Rivera
Benedicta et venerabilis Kwasniewski UK PREMIERE
Ego mater Kwasniewski WORLD PREMIERE

Mass is at 1:30pm, at
Aylesford Priorym Aylesford, ME20 7BX
Support the work of the LMS by becoming an '
Anniversary Supporter
'.