I have a new toy - or rather, my Iphone has. It turns pictures like this -
Into pictures like this. A zoom lens.
Fr Simon Leworthy FSSP was celebrant.
We were joined today at Reading by another FSSP seminarian, Ian Verrier. His musical skills were much appreciated!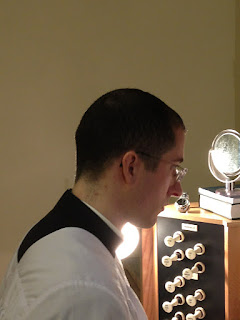 The advantage of this lens is that I can do better blog posts directly from the phone.
Happy Feast of the Circumcision! And what must be the shortest Gospel in the lectionary.
- Posted using BlogPress from my iPhone