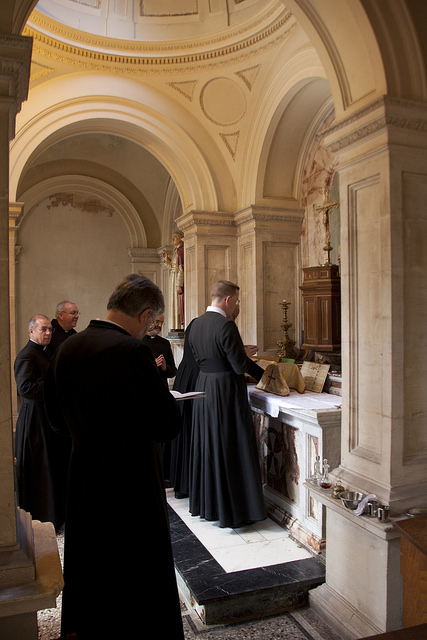 The Latin Mass Society will be holding a residential training conference for priests, deacons, seminarians and laymen wishing to learn to celebrate or serve Mass in the Extraordinary Form. It will be held at Prior Park College near Bath from Monday 9th April to Thursday 12th April 2018.

Tuition will be in small groups. For clergy and seminarians, this will be provided by priests experienced in the Extraordinary Form, for servers this will be provided by laymen with years of experience in the Extraordinary Form.
Low Mass, Missa Cantata and Solemn Mass will be covered, although participants will be expected to be proficient at Low Mass before progressing to the more complicated forms.
No previous experience is necessary, and participants will be divided into groups, according to their abilities.
There will be daily Mass intended to be an example of best practice.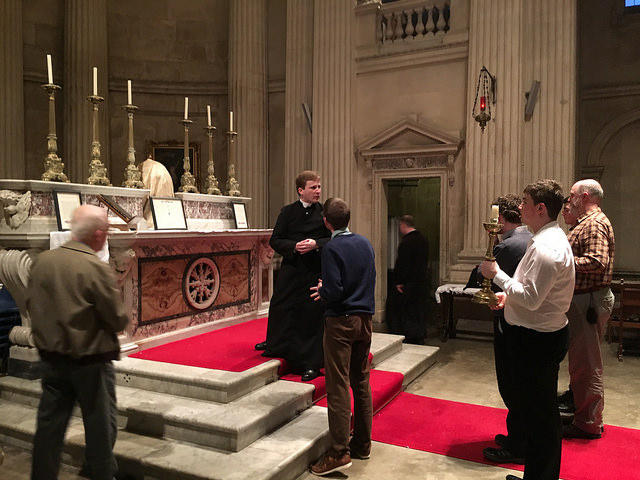 The conference will start after lunch on the Monday and conclude before lunch on the Thursday.
Full board and lodging is provided in basic single rooms (not en suite).
Lunch on the Monday and the Thursday can be booked at extra cost, £5 per lunch for all participants.
The fee for attending is: £120.00
Full-time students: £60
Seminarians: FREE OF CHARGE
Support the work of the LMS by becoming an '
Anniversary Supporter
'.